【青山店】インストラクター紹介(Marlene Leclerc)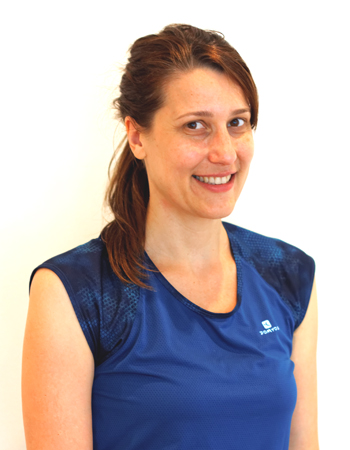 マーレン・ルクレラ
Marlene  Leclerc ・ Part-time instructor who conducts lessons in the event of lesson in English.
Fond of various kinds of sports (gymnastics, rowing, running, water skiing, yoga …), practicing a physical activity on a regular basis (combined with a healthy diet and enough daily sleep) is essential for me to manage everyday life stress and maintain a healthy relationship between body and mind.
My discovery of the Pilates method in 2014 was insightful, the benefits gained through the practice on my own body and my well-being are obvious and convinced me to become a Pilates instructor. Hence, I followed the Romana's Pilates Instructor Training Program through the cites of : Paris, New York and Sydney where I received an exceptional tuition from world-class teachers of the classical Pilates method.
I am happy to share with you the benefits of this method (classes in English or French).
※If you would like to make a reservation, please contact the studio
(aoyama@sugata.co.jp) by e-mail with 2 to 3 candidate's desired date and time.
※Basic response time :Monday to Friday between 2pm and 8pm Sometimes it is a day off.
*********************************************************
Avide de sports en tout genre (gymnastique, aviron, course a pieds, ski nautique, yoga…), la pratique régulière d'une activité sportive (complétée par une alimentation équilibrée et un bon rythme du sommeil) m'est essentielle pour gérer le stress de la vie quotidienne et entretenir une relation entre le corps et l'esprit.
La découverte de la méthode Pilates en 2014 fut une révélation, les bénéfices de la pratique obtenus sur mon corps mais aussi sur mon bien-être sont une évidence et m'ont poussée à devenir instructeur de Pilates. J'ai donc suivi la formation de la méthode authentique auprès de l'école Romana's Pilates dans les villes de : Paris, New York et Sydney où j'ai reçu un enseignement d'exception entourée des meilleurs professeurs.
Je suis heureuse de pouvoir vous faire partager les bienfaits de cette méthode (cours en Anglais ou Français).